Meet Our Business Sales Team
Or talk to any of us by telephoning 03 9888 6488
Please see dossiers below for each broker's mobile telephone number.
The business sales team at Wollermann & Associates consists of business brokers who specialise in different types of business and an administration team that is dedicated to providing professional, personalised and courteous attention at all times.
MELBOURNE OFFICE
NEWSAGENCIES


Ian L. Wollermann: B.A. Dip. Ed - Managing Director
(VANA Endorsed Broker)
Contact: 0408 355 407
Email:
Following his completion of a Bachelor of Arts Degree and Diploma of Education, and a short period as a secondary school teacher, Ian opened his first business at the age of 22, and in doing so became the youngest franchisee in Australia for a prominent franchise company.
During the following year Ian became involved in a number of successful business operations including retail, wholesale, manufacturing, importing and property development.
In 1987 Ian entered business sales as a partner in a small business brokerage firm, which was soon purchased by Ed Doherty Pty Ltd. He stayed on as a consultant with Doherty for 12 months and subsequently became a partner in Doherty's Business Broking division, arguably one of the highest achieving business brokers in Southern Australia.
Now as the Managing Director of Wollermann & Associates, Ian's primary role is the sale of Newsagency businesses.
In a very short time Ian has risen to become the leading Newsagency broker in Victoria and in 1997 was appointed the VANA (Victorian Authorised Newsagents Association) accredited business broker. Tatts and Australia Post also recommend Ian and his company as a preferred business broker.
Ian is in his 25th year as an active member of the Business Brokers Branch of the R.E.I.V. (including a four year period as President), which is at the forefront of developments in the business brokerage industry.

Wendy Ni
Contact: 0412 363 400
Email:
Wendy has had an extensive career in newsagencies, Tatts outlets and other retail businesses.
She studied medicine at Beijing Medical University of China, graduated as a doctor in 1986 and was trained as a specialist in the area of cardiovascular medicine at Fujian Provincial Hospital of China. Wendy arrived in Melbourne in 1989. She gave up her professional medical career after her arrival in Australia due to commitments to her young family.
Wendy has a strong retail background in Australia. She and her husband operated a convenience store in Fairfield and a take away business in Clayton between 1990 to 2000. In 2001, Wendy and her family purchased the Huntingdale Newsagency and Lotto, and some years later she purchased another newsagency and lotto business in Moonee Ponds with another business partner. This has given her a wonderful appreciation of small business operations and the dynamics of a family or partnership business. These experiences have given her the ability and knowledge which will not only be able to assist a new person entering into the newsagency sector, but also be able to assist the vendor to prepare and market their businesses, to achieve a successful outcome for all parties.
Wendy is also a contract interpreter with an interpreting service company for Mandarin/Fuqing/Fujian and English. She is also very involved in Chinese community groups and assists people in need.
She is an experienced broker in the sale of Newsagencies, Tatts Outlets and Licenced Post Offices.
TATTS LOTTO (TATTS AGENCIES)

Robert Dale
(REIV Accredited Business Agent)
Contact: 0412 968 333
Email:
In 1985, after a career in the banking industry spanning more than 20 years, at a variety of locations including Melbourne, Adelaide, Brisbane and London, Robert became the owner/operator of the Hughesdale Newsagency / Tatts outlet. 1989 saw him purchase a second, larger outlet in East Bentleigh.
These businesses were very successful and by 1993 had sold both stores (Hughesdale - 1990 and East Bentleigh - 1993). With his intimate knowledge of the Tatts rules and regulations, Robert joined Doherty's Business Brokers in 1993 to specialise in the sale of Tatts outlets.
In 1994 he left Doherty's to join Ian Wollermann in the opening of Wollermann & Associates and has continued to build on his already impressive record as a specialist Tatts business broker.
POST OFFICES

Damian Burgess
Diploma of Financial Services (Finance/Mortgage Broking)
LICENSED POST OFFICES IN VICTORIA
Contact: 0428 558 590
Email:
Damian joined the team at Wollermann & Associates as our specialist broker for Licensed Post Offices.
In 2001, after 32 years in banking in Australia (Melbourne, country Victoria and Darwin) and overseas, in which he specialised in lending to medium and small businesses, he purchased his first post office in conjunction with his wife. Since that time he has been successfully involved with 2 other post offices in metropolitan Melbourne.
During this same period Damian has operated his own finance broking business capitalizing on his expertise in lending to small and medium businesses.
Over the past 9 years Damian's experience in the day to day operations and management of post offices and finance provides him with invaluable knowledge and experience to assist perspective vendors and purchasers.
Damian is married with 5 grown up children and several grandchildren.
GENERAL BUSINESSES, OWNER'S CORPORATIONS, REAL ESTATE AGENCIES/RENT ROLLS SERVICE BUSINESSES, LEGAL FIRMS AND CHILD CARE CENTRES

Gary R. Lay
(B.Bus L/Govt), CEA (REIV)
Senior Business Broker/Licensed Estate Agent
Contact: 0407 526 431
Email:

Listen to Gary Lay talk about how he can best assist you sell your business.
With an extensive background as a successful small business operator and senior manager in local government, Gary joined Wollermann & Associates and turned his attention to business sales over 14 years ago. He has established himself as a top performer in the field of business broking.
Specialising in Professional Services (including Real Estate Agencies and Owners Corporations), Import/Export, Wholesale, Distribution, Service, Retail and General Businesses, Gary offers his clients extensive support and service throughout the sale process. His depth of knowledge in the industry allows him to thoroughly assess any business's ability to be sold and create the ideal campaign to successfully target potential buyers, providing meaningful empathy and advice to vendors and purchasers alike.
Gary has a strong focus on honest and ethical standards, a devotion and perseverance that has seen him achieve outstanding results for business owners, which has resulted in maintaining long term loyalty and ongoing business relationships with his clients.
As a business broker, Gary is part of the driving force pushing Wollermann Business Brokers to the forefront of business sales.
If you are considering selling your business, contact Gary for a confidential chat about your plans, aspirations and goals.
Gary would be delighted to provide you with a no obligation FREE MARKET APPRAISAL OF YOUR BUSINESS.
You can contact Gary by calling (03) 9888 6488, 0407 526 431 or emailing
or scan contact details to your smart phone with the QR code below.

GENERAL BUSINESSES
John Hetherington B. Ec., M.I.E.F., CEA (REIV)
Contact: 0400 470 003
Email:
John is a Licensed Business & Real Estate Agent and an REIV Accredited Business Broker.
Prior to becoming involved in business sales in 2002, John was a Senior Executive in the Banking & Finance sector and dealt with a very wide range of businesses in debt and equity funding. This experience and the extensive networks that were developed over a 25 year professional career have proved invaluable in John's business broking activities.
John specialises in the sale of manufacturing, processing, wholesale and service businesses and has successfully concluded a number of multi million dollar transactions – but devotes equal attention and commitment to all clients. John's networks extend to Bankers, Solicitors, Accountants and Business Advisors, plus an extensive satisfied client base that actively refer new clients – both buyers and sellers.
Wollermann & Associates has formed an association with John and his company, Business Sales Pty Ltd, to optimise their respective resources and skills and thereby deliver quality outcomes to clients.

Greg Johnson
Contact: 0412 755 055
Email:
Strategic Accountant specialising in Business Growth, Maximising Value & Exit Strategies and Business Sales
Greg Johnson is a highly experienced strategic adviser, succession/exit planning specialist and business broker with an extensive range of skills gained over 25 years. Greg's emphasis is on assisting business owners plan, design and implement their ultimate exit and succession strategy using his expertise to create a proven track record within the SME market.
Senior leadership and management roles, held within a number of publicly listed Australian companies, have provided Greg with exceptional people management, business transformation and financial management skills. He has a keen eye for financial analysis, which he uses to create substantial improvements in business performance. His broad commercial experience and diverse industry background are invaluable in building robust, valuable businesses for his clients.
Greg's drive and passion for success empowers clients to develop the right strategies to achieve their business, personal and financial goals. Most business owners underestimate their true potential and Greg empowers his clients to increase profits and improve cash flow, with a view to increasing the value of their business and provide his clients with personal and financial freedom.
In his work with Corporate Business Brokers Greg applies a systematic approach in working with business owners to increase the value of their business, and support them to sell or exit their business for maximum value.
As a Certified Practicing Accountant, Qualified Coach, Accredited Business Consultant and Certified Exit Planner, Greg has the skills to help businesses achieve results which exceed his clients' expectations.
Greg's personal passion is making a difference in the lives of others.

Graham Jorgensen
Contact: 0476 173 111
Email:
Graham gained his broad commercial and business experience from being a Chartered Accountant with Ernst and Young and has worked in Australia and the United Kingdom as a consultant and in the insolvency and reconstruction division. Graham has worked upon some of the world's largest corporate collapses and/or restructures of their time, including Channel 10, Lake Hume Resort, Dreamworld, British and Commonwealth, Lloyds of London and Barings Bank.
Whilst in the UK, Graham had the opportunity to work with the World Bank on the privatisation of State owned assets in Russia.
Graham has sold and/or restructured hundreds of businesses over this time in a broad range of industries and business sizes.
He has owned and built his own sales and distribution business with a combined annual turnover of $200 million.
Graham has hands on commercial experience and his business knowledge is invaluable to both the vendors and purchasers.
Graham is committed to his clients and undertakes to follow these simple values:
• Professionalism
• Team work
• Respect
• Accountability
• Quality
• Communication
By adhering to these values, Graham is focused and able to deliver the best possible outcome to you and your business.

Rod Thomson
Contact: 0407 337 930
Email:
Rod brings to Wollermann Business Brokers his multi-faceted business background and years of experience in a variety of business settings.
He started as a farm consultant in Tasmania when the farmers were changing from a dairy base to the inclusion of vegetable production. With a down-turn in agriculture production he took the opportunity to hitch-hike from Malaysia to London; a journey taking 8 months.
On returning to Australia Rod gained the position of Operations Manager for Union Bulkships (jointly owned by TNT and Union Steamship Co. of New Zealand). He was responsible for the overall supervision of freight to and from New Zealand and Tasmania. Rod was later selected for the position of Personal Assistant to the Stores Director of Myer as it moved from a state base to a national operation and later merged with Coles. In 1986 he took the opportunity to become the owner/operator of the Golden Trout Hotel/Motel Conference Centre at Eildon. After increasing revenue to more than $2 million per annum the business was sold in 1989. Subsequently, Rod was then offered the position of General Manager of Geotrack International, a university based geological consulting company that commercialised the investigative technique 'apatite fission track analysis'. Its customer base was the major oil exploration companies throughout the world.
In 1997 Rod utilized his acquired business skills and became a business broker. In 2002 he became a licensed Estate Agent and setup his own company specialising in the sale of large hospitality venues. He worked with Spotless Ltd (selling a number of businesses including Leonda on the Yarra) and Peter Rowland.
In 2009 he joined the Victorian Employers Chamber of Commerce and Industry (VECCI) to establish their business broking/advisory division. Rod is an REIV Accredited Business Broker and in 2011 qualified as a Registered Business Valuer (Australian Institute of Business Brokers).
Outside business Rod's interests are keeping fit, horse riding and sailing.

Sharad Limaye
Contact: 0407 821 342
Email:
Sharad is a highly experienced Executive with more than 28 years' work experience. Prior to joining Wollermann, he worked in various roles such as Country Head, Director, VP sales, Account Executive, BDM and Program/Project Manager, having undertaken a variety of senior and influential roles in Australia and USA. His diversity of experience covers industry sectors such as retail, logistic service, manufacturing, construction, oil & gas, mining, finance, banking, insurance, hospitality, telecommunications and real estate.
In his previous role, Sharad has successfully established and grown start up organisations like L&T Infotech, which is part of a multi-billion dollar conglomerate, in a highly competitive, mature Australian market with high barriers to entry. He has worked for consulting organisations such as Accenture, Deloitte, IBM and Fujitsu. He has a strong financial background with his MBA at Melbourne Business School, Bachelor of Mechanical Engineering, Post Graduate in IT and REIV certification in real estate.
As a committed advocate of relationship based selling and consultative partnering, Sharad has a strong track record of delivering successful sales deals, projects and driving the strategic positioning and performance outcomes for organisations. He has a strong background in various industry sectors and is driven by passion to assist clients in achieving their best desired business outcomes.
Sharad has developed a wealth of experience in the corporate world, has successfully managed large multicultural teams across both domestic and international geographies and is fluent in other languages such as Hindi, Punjabi, Marathi and Kananda. He is a highly motivated, outcome focused Executive with a reputation for outstanding customer relationship management and advocacy at all levels (CXO and below). Sharad is a strategic thinker, has good negotiation skills, and is a complex problem solver with strong client relationship, service delivery, supplier, commercial and people management skills and experience.

Barry Lyons
Senior Business Consultant
Contact: 0411 705 446
Email:
Barry is an Agents' Representative and has extensive experience in building, operating and selling small to medium sized businesses. His career spans both the corporate and entrepreneurial worlds and he is well qualified in both the operational and transactional aspects of business.
He has operated businesses for more than 35 years in Melbourne and country Victoria including businesses in the retail, import/export, marketing, hospitality, food and beverage and accommodation industries. Barry has also been very successful in the corporate arena having held various senior management positions including the head of management position for Revels, one of the largest fashion footwear companies in London, and overseeing the training for their employees across 92 stores throughout the United Kingdom.
One of Barry's key strengths as a business consultant and facilitator is his innovative and entrepreneurial problem solving ability. His values of honesty and integrity have also been crucial to his success as a business owner and this continues to be the basis upon which he helps his clients reach their goals. His experience in business consulting spans many industries including retail, food and beverage, manufacturing, transport/automobile industries and franchising (including expanding franchise systems internationally).
His background and experience gained from involvement in hundreds of successful business transactions, along with his commitment to hard work and professionalism, will ensure he is an ideal partner to assist you in achieving your goals.

Sue Lever
Senior Business Consultant
Contact: 0423 295 749
Email:
Sue is a Sales & Marketing Professional and an experienced Sales Consultant in the field of Business Broking.
Sue is currently the Chairperson and Director of a high precision engineering company based in the United Kingdom and France, which manufactures and distributes vibration and sensing technology products on a national and international scale in the aviation, motor vehicle, nuclear power and space industries.
She has also formerly held the position of Australian Sales & Marketing Manager for Thai International Airlines and was the National Sales Manager for With Marketing, a division of PMP. In addition, Sue has owned several businesses including an interior design business, café, restaurant and property development business, and more recently a 51 room serviced apartment complex in Melbourne.
This diversity provides Sue with first-hand management experience of business on a large corporate scale as well as providing a strong understanding of small business issues. Sue brings integrity, passion and professionalism to selling your business.
Kim Foo
Contact: 0437 932 889
Email:
Kim had a 4 years career in the banking and insurance industry before she joined Wollermann Business Brokers.
During her stint in the corporate world, she had worked as a market risk analyst which gave her exposure to how fluctuations in market prices are affecting businesses and also gave her an insight into the way of managing them to minimize those risks.
Her sales background is well developed, and during her time as a pricing analyst, she was mainly involved in the competitive pricing of products to maximize sales.
With her experience and working knowledge of business, she is keen to assist business owners to exit their business at the right time. She is also capable of easing the journey of purchasers while buying their business.
She is a firm believer of business choices also being lifestyle choices, and her goal is to be the ideal partner to assist you in achieving your goal.

Narrim Segeal
Contact: 0411 577 670
Email:
After 25 years in business including owning a Multi-Million Dollar Audiology practice, being a partner in a leading recruitment company, owning a medical technology business and managing a food manufacturer, Narrim has made the successful transition into corporate business broking.
Narrim knows first-hand what it is like to build a successful business, sell a multi-million dollar business, and also work with partners in business along with assisting smaller companies grow their business.
Narrim's unique and diverse background gives him a great understanding of small – medium sized business.
Earlier in his career he learnt good disciplines, systems and processes working with two multinationals in Orica and ANZ. He then successfully joined a large global recruitment company Michael Page International where he recruited for a range of medium to large organisations, for almost eight years. He built and managed teams of consultants and joined the organisation in its infancy in Melbourne. He was then approached to become a Partner in another recruitment company and establish the Melbourne branch prior to making a career transition, where he undertook an MBA and moved into IT business development where he successfully sold large scale software systems.
For almost ten years Narrim built a successful Audiology practice prior to selling the business to a larger national audiology group. The success of the business was built on recruiting, retaining and managing a group of clinical and support staff who were loyal and dedicated to the business. The business had multiple clinics and grew 600% during this time with profit growing by a multiple of over 10. He built outstanding relationships with clients, suppliers and medical partners including doctors and ENTs.
Most recently Narrim worked with a partner importing medical technology and also being the General Manager for a food manufacturing business, establishing key distribution partners and growing the overall customer base.
To compliment his experience Narrim has completed a diverse set of qualifications, including psychology, accounting and an MBA – qualifications all undertaken for both personal and career growth.
Narrim is highly driven, persistent and dedicated, he is passionate about succeeding and learning from others. Narrim is married with three teenage children and enjoys playing sport, being social and travelling to different and varied places.
FRANCHISING
Colin Crawford
Contact: 0425 838 800
Email:
Colin enjoys assisting people purchase a business to achieve their financial and family security. They could be a purchaser buying their first business with limited capital, or a seasoned business owner looking for a new challenge or to exit their current business for retirement.
Specialising in selected franchises and hospitality including supermarkets, Colin's wealth of experience enables him to guide business owners and purchasers through the selling and buying process from the initial inspection through to settlement.
Having owned and managed a franchise and business strategy company, Colin is well aware of the key skills required to build a successful individual business or a national network. His company was involved in developing the Optus World franchise, the Shell and Coles multi-site business model, through to appointing franchisees for Gloria Jeans, RACV, United Home Services, Subway, ABS Auto Brakes, Nutshack franchise chain and many, many more.
One of Colin's achievements involved the national roll out of a vending machine operation that required the recruitment of licensees to exclusive territories throughout metropolitan and county districts across Australia, from Perth to Cairns. Recruiting licensees raised several million dollars for the licensor and generated an ongoing income stream. Colin knows what it takes to recruit franchisees and assists business owners to achieve their national expansion plans.
Colin has also been a director and adviser to client companies ranging from General Engineering, Renting Equipment, Commercial and Residential Maintenance, Food/Hospitality Retailing, Automotive Mechanical Repairs and General Retailing.
Give Colin a call on 0425 838 800 to assist you with your business future.

David Wollermann
Contact: 0409 399 935
Email:
David joined our team at Wollermann & Associates in September 2016.
Having completed his Bachelor of Business at Monash University (Management & Marketing) he worked for Lumo energy before becoming a supervisor for Direct Connect for over 3 years.
David has gained experience in sales, marketing, management and customer service.
David brings his fresh, energetic and dynamic style to the team.
SUPERMARKET SPECIALISTS

Lachlan Anderson
Contact: 0406 493 717
Email:
Growing up in a major regional centre of Australia allowed Lachlan to develop sound interpersonal skills and a solid work ethos. These traits, as well as having a keen interest in business, led him to complete tertiary studies in Financial Services, Accounting Principles and Retail Operations, helping him develop a high level of understanding of the financial aspects of small and medium sized businesses.
Lachlan commenced his working career at a young age within his family's hospitality and leisure related businesses, eventually moving on to successfully manage one of their restaurants. Lachlan left the family business to take-up a position as Maitre'd at a gourmet restaurant for a number of years. Using his solid knowledge of hospitality management he helped grow the business to become one of the region's top restaurants.
With his experience and working knowledge of the hospitality and service industries in various roles, Lachlan brings to Corporate Business Brokers invaluable attributes in customer service, conflict resolution, business analysis and financial management skills.
Commencing with Corporate Business Brokers in late 2009, Lachlan has been primarily working within the retail industry and has been involved in a number of business sales, most notably within the supermarket sector.
Outside of the office, Lachlan's interests include travel, golf, basketball and martial arts.

Gamil (Bud) Baddour
Contact: 0413 403 545
Email:
Before he came to Wollermann & Associates in 2014 Bud (Gamil Baddour) had been involved in a number of interesting occupations and business ventures, all of which prepared him for the career that he has developed as a specialist business broker. Bud spent 38 years working in major financial institutions such as ANZ and Barclays, and left that career as a Senior Manager. He then owned and managed several small businesses before joining Wollermann & Associates as a business broker, specialising in selling supermarkets. Bud spent 12 years working for Benchmark Business and Commercial Sales as a Business Broker in Brisbane and the Gold Coast, also specialising in selling supermarkets. If you've had a supermarket for sale in Queensland, Bud would have known about it.
When Bud started his Business Broker career he originally specialised in cafes and hospitality sales, but soon switched to become expert in the sale of independent supermarkets. He has now become a recognised expert in the sale of these businesses – selling a supermarket in most states is no easy feat. Usually he sells supermarkets which operate under either the Foodworks, IGA or Spar banners. Over many years Bud has built up a large client base, and he has earned the respect of Metcash and many seasoned business owners due to his extensive knowledge of the market. When he is not busy talking to people about supermarkets, Bud can usually be found watching his favorite football team – Collingwood.
Colin Crawford
Contact: 0425 838 800
Email:
Read Colin's bio under Franchising Section above.
HOSPITALITY AND GENERAL FOOD OUTLETS
(Restaurants, Cafes, Bars, Takeaways, Coffee Shops, Reception Centres and General Food Outlets))

Jim Glentis
Contact: 0411 873 244
Email:
Jim has joined the team at Wollermann & Associates as a specialist Business Broker in the Hospitality Division to assist with the high demand, such as restaurants, bars, cafes, coffee lounges and all other takeaway food outlets.
He has a career spanning over 20 years as a Business Broker, Real Estate Agent and has also been actively involved as owner operator in two successful food businesses where he gained most of his knowledge in the hospitality industry.
Jim has excellent client and vendor relation skills, has the ability to communicate effectively with all multicultural clientele and understands the importance of achieving top outcomes.
If you are considering selling your business now or in the near future please call Jim for a confidential, free, no obligation chat.

Patrick Cheng
Am Aibb
Contact: 0418 344 697
Email:
Patrick has over 25 years' experience as a business broker and has brought this wealth of experience to the Wollermann group over some 15 years. He is fluent in English, Cantonese and Mandarin, and speaks several other dialects. These language skills, combined with an uncanny ability to source buyers for even the hardest businesses to sell, makes him a valued contributor to the Wollermann organization. His long term success is also highly regarded in the industry.
An integral part of the Wollermann team, he specializes in the hospitality sector, but he is also at home advising and consulting to business owners from a wider market segment.
Most importantly, he is passionate about what he does.

Alex Zhu
Contact: 0434 193 702
Email:
Alex has extensive experience (over 10 years) in sales, marketing, management and customer service, which he gained from working for Emerson China, one of the biggest multinational industrial companies in China. In 2009 he immigrated to Australia and successfully operated a franchised coffee shop in Melbourne for over 5 years. This experience gave him a deep understanding of the hospitality industry. He is passionate about business and is dedicated to work as a business broker with honesty and integrity, and to apply his good negotiating skills for the benefit of his clients. He brings all of his experience and skills, along with his fluent English and Mandarin, to assist his clients with selling their business in a timely and effective way, and also help new owners to enter into business smoothly.

Christine Cheong
Contact: 0422 020 119
Email:
Christine has been business broking for over 3 years, successfully listing and selling businesses across a broad spectrum of industries. In January 2002, she started with AIA Financial Services as an Authorised Representative, during which time she was awarded Top National and State Advisor (Victoria) for March 2007 and May 2008 respectively. In 2012, Christine joined a financial planning practice as an authorised Representative of AMPFS for Financial Planning and an Authorised Credit Representative.
Christine is a member of MFAA and AFA, and her qualifications include a Bachelor of Agricultural Science, Diploma in Financial Planning and Diploma in Finance and Mortgage Broking Management. With these skills and experience, combined with over 10 years in the industry, Christine took the decision in 2017 to join Wollermann Business Brokers to provide 'Par Excellence' services to its clients.

Raj Ranjan
Contact: 0468 468 427
Email:
Raj brings multiple skills to his new business broking career, including over ten years of management experience within the hospitality and IT sectors. He holds a Bachelor of Engineering from India and a Master of Information Technology from Swinburne University of Technology specializing in Business Analysis (as assessed by the Australian Computer Society). His achievements have been enhanced further by a Professional Year Program at Monash University where he gained further skills in business development.
Raj understands what it takes to run a business successfully and is determined to offer the best possible service to both vendors and purchasers. He will assist vendors to market and sell their business whilst ensuring purchasers are matched with the most suited business to meet their needs.
Raj has been described as friendly and approachable, and believes honesty, integrity and transparency are the cornerstones of any successful business.
GEELONG AND BELLARINE PENINSULA

Colin Wilkin
Senior Business Consultant
Contact: 0418 384 490
Email:
Colin has a very broad background in business, and coupled with years of selling experience in commercial real estate, is positioned well to assist owners exit their businesses.
Over many years he has designed and implemented management systems, addressing the relevant Standards, for firms ranging from one man businesses to major international corporations.
He has started several businesses of his own and then sold them, as well as having bought and later sold several existing businesses. He knows what is required to be successful and he knows how tough it can be as a business owner, particularly in difficult economic times.
His experiences as an owner means he brings a great deal of knowledge, expertise and empathy to assisting vendors with their transactions, understanding firsthand what a vendor expects from his broker and how a collaborative approach gives the greatest opportunity to extract the best and fairest possible result for the vendor.
As a multiple time buyer, he also understands what a purchaser needs, and is therefore well positioned to present a business in the right format to achieve a fair and successful outcome for all parties.
SYDNEY AND NEW SOUTH WALES DIVISION

Carol Axworthy
NSW Licensee
Contact: 0411 229 011
Email:
Prior to joining Wollermann & Associates, Carol has gained over 35 years of sales and marketing experience, with a career that includes working at high levels in public listed marketing companies, owning and running various businesses and as a bookkeeper BAS Agent. She has worked in positions of senior management in areas such as international trade and logistics, and information technology, both in Australia and Great Britain. She has also held various positions in the fields of wholesale distribution and executive training. This has provided her with a wealth of knowledge and experience from which she can draw to ensure clients receive the best possible assistance to achieve their business goals.
In the industry since 2006, Carol works as a fully computerized mobile service. She picks up the phone seven days a week, 364 days a year. Her enthusiasm for the industry, coupled with her professional, honest and ethical work practice, recommends her as the Business Broker who will do her best for her clients.
TASMANIA, QUEENSLAND AND SOUTH AUSTRALIA

Ian Wollermann
Contact 0408 355 407
Email:
ADMINISTRATION
Top-flight administration and sales support staff are one of the keys to Wollermann & Associates' success. From front office reception, preparation of detailed reports and business profiles, through to maintenance of computer databases, the administration staff at Wollermann & Associates is constantly striving to achieve higher levels of efficiency and service to clients and customers.

Geoff Watson
General Manager
Email:
Wollermann & Associates recruited Geoff from another business broking firm in April 1999.
During the 1980s, he assisted many business migrants settle into Australia, providing financial and investment advice. In a ten-year period he assisted a range of business owners to understand their businesses better, particularly in the financial arena, by adopting a simple and understandable approach to business and financial management.
A career as a business broker has enabled him to combine a very broad background in banking and finance with business development, sales, organizational systems and people skills to achieve a high level of success. Geoff's overall experience, communication skills and ability to quickly grasp new concepts enables him to gain the trust of those with whom he deals and which places him in a sound position to assist business owners within a wide range of industries.
Moved to the new position of General Manager in December 2005 to manage the strategic development of the company.

Lisa Mack
Receptionist/Sales Support
Email:
Lisa joined our team at Wollermann & Associates in 2011.
She arrived in Melbourne in January 2011 from Ireland, and has since settled here with her Husband.
Lisa gained her experience whilst working in the insurance and building industry, both in Ireland and Australia.
Lisa brings a vibrant and bubbly personality to our reception and we are delighted that she has accepted the very important responsibility of 'Director of First Impressions'.

Rosa Elder
Secretary, PA and Sales Support
Rosa joined our team in the Administrative/Assistant role in March 2014. She brought with her extensive administration and desktop publishing skills, which she gained from 20 years of employment with the Department of Justice. In her role at Wollermann & Associates, Rosa assists the administration team and Ian Wollermann.
After many years of juggling work and family commitments, Rosa decided to look for a work/life balance. Working part time with Wollermann & Associates has given her this opportunity, allowing her to look after her family and gain personal fulfilment by working and interacting with people in a business environment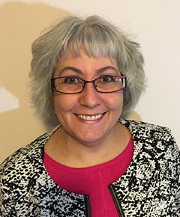 Margaret Rowe-Keys
Receptionist/Sales Support
Email:
Margaret has worked in various industries during her working career, including retail, printing, publishing, importing, quality assurance, and the health sector. This has enabled her to gather a wide range of administrative skills from roles such as receptionist, office manager, bookkeeper, marketing assistant and researcher. Happy to learn new industries, she is keen to build on this skill-set.
Married with one daughter, Margaret combined motherhood with working as a professional genealogist for ten years before returning to the mainstream workforce. Working two days per week at Wollermann & Associates will give her spare time to pursue her many other interests, which include writing fiction, patchwork and quilting, and her lifetime passion for genealogy.