Colin Crawford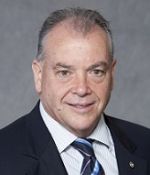 Colin Crawford
Senior Business Broker
Specialist Business Consultant
National Manager - Franchising
Franchising and General Business Sales and Acquisitions
Contact: 0425 838 800
Email:
BUSINESS SALES & FRANCHISE DEVELOPMENT
Colin is a franchising and mergers - acquisitions specialist with over thirty years of experience in business broking and franchising industries. He is motivated in assisting people to achieve financial and family security. It could be a purchaser buying their first company, a business owner aiming to build a national network, or a vendor looking to exit their current business.
Having owned and managed a major Australia-wide franchising and business consultancy, Colin is well-aware of the key skills required to build a successful individual business or a national network. The principles are the same, but the process is different.
Just as importantly, Colin knows how to prepare the 'right' selling documentation tools to present a business to potential buyers to extract the best value for the current owner. Colin also has international experience selling intellectual property rights into India, Malaysia, New Zealand and other countries.
Colin was involved in developing the Optus World franchise in Australia, preparing the Shell and Coles multi-site business model, compiling strategic plans for multi-site businesses, and appointing franchisees for Bread Top, Gloria Jeans, RACV, Subway, Hardy Spicer, Commercial Cleaning and Network Pacific Strata Management, to name a few.
Colin is one of only a very few business specialists in Australia who advise business owners across a broad range of industries. He has been a director and adviser to client companies, including engineering, renting equipment, hospitality, automotive, mechanical and sports store retailing.
For a confidential discussion on developing the best strategy for your circumstances, give Colin a call on 0425 838 800 to discuss your individual business requirements.