Greg Johnson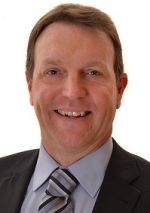 Greg Johnson
Contact: 0412 755 055
Email:
GENERAL BUSINESSES
Strategic Accountant specialising in Business Growth, Maximising Value & Exit Strategies and Business Sales.
Greg Johnson is a highly experienced strategic adviser, succession/exit planning specialist and business broker with an extensive range of skills gained over 25 years. Greg's emphasis is on assisting business owners plan, design and implement their ultimate exit and succession strategy using his expertise to create a proven track record within the SME market.
Senior leadership and management roles, held within a number of publicly listed Australian companies, have provided Greg with exceptional people management, business transformation and financial management skills. He has a keen eye for financial analysis, which he uses to create substantial improvements in business performance. His broad commercial experience and diverse industry background are invaluable in building robust, valuable businesses for his clients.