Ian Wollermann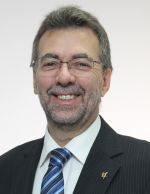 Ian Wollermann
Managing Director
Contact: 0408 355 407
Email:
VANA Endorsed Broker
Following his completion of a Bachelor of Arts Degree and Diploma of Education, and a short period as a secondary school teacher, Ian opened his first business at the age of 22, and in doing so became the youngest franchisee in Australia for a prominent franchise company.
During the following year Ian became involved in a number of successful business operations including retail, wholesale, manufacturing, importing and property development.
In 1987 Ian entered business sales as a partner in a small business brokerage firm, which was soon purchased by Ed Doherty Pty Ltd. He stayed on as a consultant with Doherty for 12 months and subsequently became a partner in Doherty's Business Broking division, arguably one of the highest achieving business brokers in Southern Australia.
Now as the Managing Director of Wollermann Business Brokers, Ian's primary role is the sale of Newsagency businesses.
In a very short time Ian has risen to become the leading Newsagency broker in Victoria and in 1997 was appointed the VANA (Victorian Authorised Newsagents Association) accredited business broker. Tatts and Australia Post also recommend Ian and his company as a preferred business broker.
For over 25 years (including a four year period as President) Ian has been an active member of the Business Brokers Branch of the R.E.I.V., which is at the forefront of developments in the business brokerage industry.