Jack Sleiman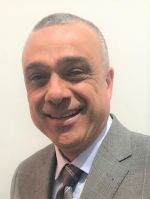 Jack Sleiman
Business Broker
Contact: 0402 850 130
Email:
HOSPITALITY
Jack started working in the family hospitality business at a very young age. Over the last 25 years he has run his own cafe and managed several businesses in both hospitality and the retail sector.
His depth of knowledge in buying, selling and consulting to businesses is what makes him an expert in his field.
He is fluent in Arabic and very passionate about achieving his client's expectations. He believes that if you can balance your lifestyle, you can run a successful business.
If you are looking at either buying or selling a business, Jack is happy to guide you through the process to achieve the best possible result for you.