Neil Jenkins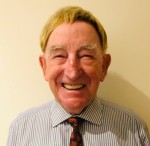 Neil Jenkins
Specialist Business Broker
Contact: 0447 808 161
Email:
AGED CARE AND CHILD CARE SPECIALIST
Neil has worked in Real Estate for 30 years beginning with residential sales in the inner city area, then as managing director of Eastern Real Estate in Blackburn for approximately 8 years and as manager of a Real Estate Office in Balwyn. He has continued his career as a Business Broker for 20 years, specialising in Aged Care and Child Care.
Neil's enthusiasm, professional negotiation skills and outstanding outcomes have made him one of the industry's most sort after agents.