Carol Axworthy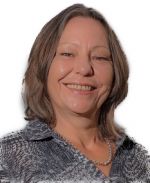 Carol Axworthy
NSW Licensee
Contact: 0411 229 011
Email:
SYDNEY AND NEW SOUTH WALES DIVISION
Prior to joining Wollermann Business Brokers, Carol has gained over 35 years of sales and marketing experience, with a career that includes working at high levels in public listed marketing companies, owning and running various businesses and as a bookkeeper BAS Agent. She has worked in positions of senior management in areas such as international trade and logistics, and information technology, both in Australia and Great Britain. She has also held various positions in the fields of wholesale distribution and executive training. This has provided her with a wealth of knowledge and experience from which she can draw to ensure clients receive the best possible assistance to achieve their business goals.
In the industry since 2006, Carol works as a fully computerized mobile service. She picks up the phone seven days a week, 364 days a year. Her enthusiasm for the industry, coupled with her professional, honest and ethical work practice, recommends her as the Business Broker who will do her best for her clients.
• Cert IV Accounting
• Certificate IV in Property Services (Real Estate)
• Certificate IV in Property Services (Business Broking).
• UBL Executive Coaching Course
• Fully Licensed Real Estate Agent
• Fully Licensed Business Broker
• Fully Licensed BAS Agent